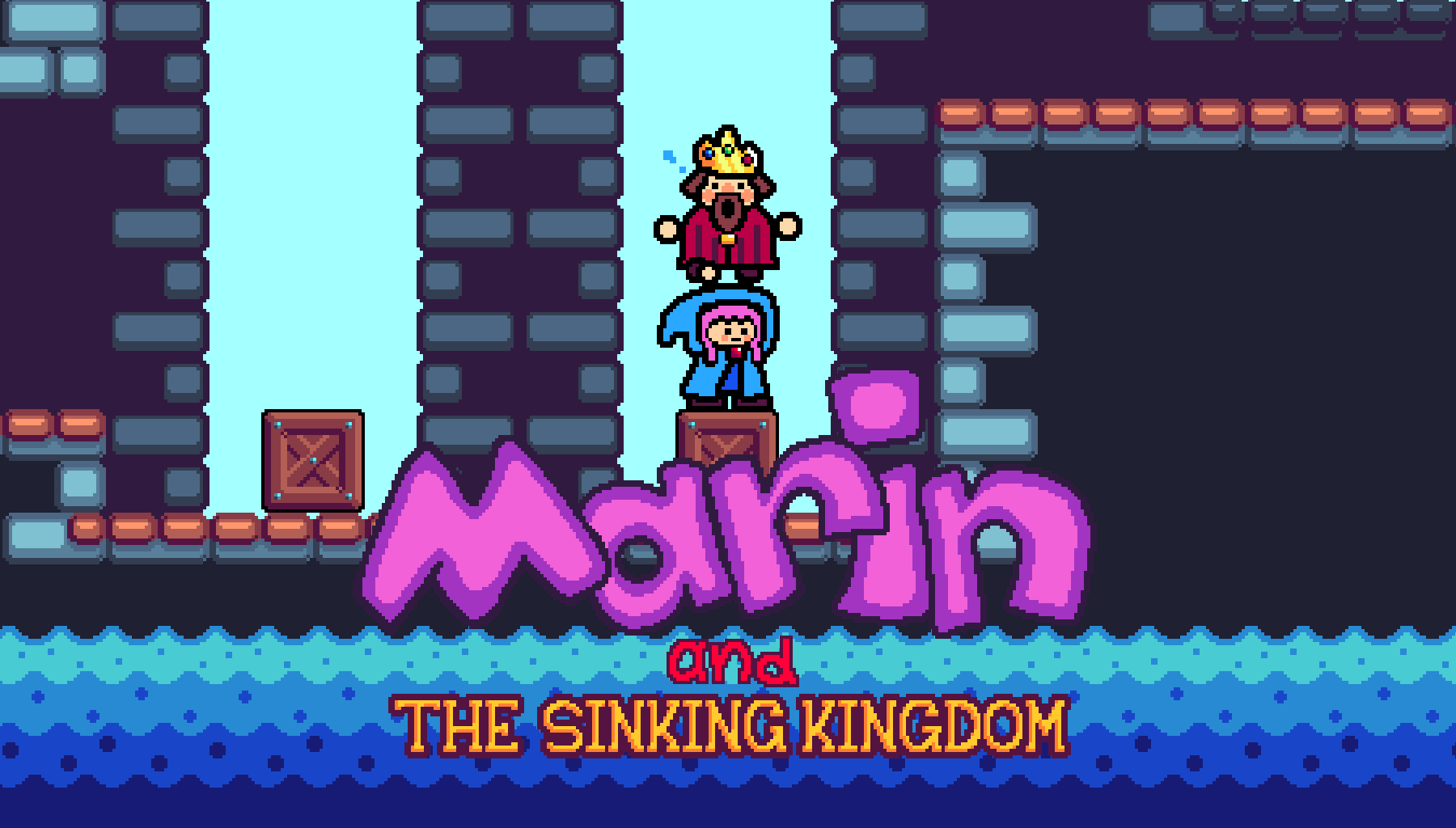 Marin and The Sinking Kingdom
Marin loved the sea, that's why she lived in a tiny cottage by a long sandy beach. One day she noticed something was wrong. The Tide should have gone out hours ago, but instead it just kept rising. Once her kitchen flooded late that night she knew the kingdom was sinking.
She set off to the castle to warn the king and even managed to get an audience with him. However when she told him the kingdom was sinking he didn't believe her. Laughing he sent her to the dungeon
Marin sat in the cold and the dark. She felt so empty knowing the kingdom was sinking and there was nothing she could do. Soon she saw the water outside the dungeon window.
Not long after that, the king stumbled into the dungeon and begged her to carry him up to the top of the castle. "My gout is so painful and I don't know how any of the security contraptions work. Please Marin carry me to the top of the castle!" he wept at her feet. He told her that if she could get him to the top he had a magic carpet they could escape on. Well he said "I can escape on" but Marin had no choice so she hoped there'd be room for her.
DON'T LET THE KING DROWN! THAT GUY'S IMPORTANT!
CONTROLS:
wasd or arrow keys to move
shift to pick up and throw objects
down or s to drop objects
Made in 72 hours for Ludum Dare 50. Rate the game Here